When it comes to looking for love, we all have our different tastes and preferences. Online dating goes a long way to facilitate this by providing access to niche sites. These internet dating services cater to your specific needs whether you are looking for a serious relationship or a casual flirt.
AmoLatina is one of the very best niche online dating websites out there. It helps members meet new people and cultivate healthy and lasting relationships with single Latin women and men. So, if you have a soft spot for the exotic looks and that sexy Latina drawl, then this is the website for you.
Eight Reasons why AmoLatina is the #1 Latin Dating Site
1. You can meet singles from Latin America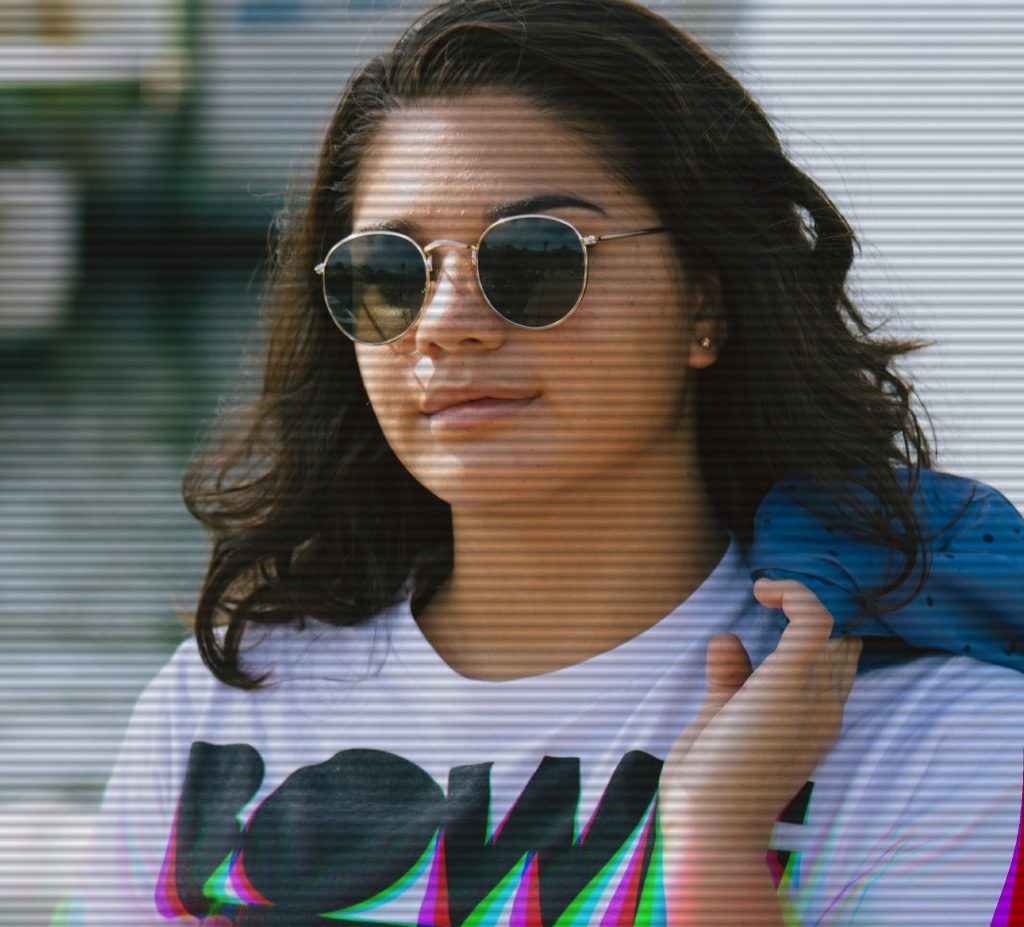 AmoLatina is a niche communications platform and dating website that helps singles find Latin partners. When you are a member of the site, you can meet lots of attractive single men and women from Central and South American countries. These include Brazil, Colombia, Puerto Rico, Peru, and other countries in the region.
Contrary to popular belief, not all Latin societies and cultures are the same. One of the best things about AmoLatina is the fact that it allows you to talk to Latinos from different cultures. This will give you a chance to truly appreciate how much diversity there is in this group.
2. Filtered searches for better chances of matching
AmoLatina takes a freeform destiny-is-in-your-hands approach. This means that instead of professional matchmaking, they let you meet people and evaluate compability by yourself. All you have to do is browse through as many profiles as you need to find that special someone.
This process might be a little long and tiresome. That is why AmoLatina has set up the filtered search option. Filters allow you to specify your preferences in different search variables including age, language, gender, nationality and so on. After you've set the filters on the website or the mobile dating app, you'll only see profiles that meet your specifications saving you a lot of time and energy.
You can also use the innovative "Let's Mingle" feature, which allows you to send one message to a group of people who match your preferences. For example, let's say you want to date Colombian and Brazilian women who are aged 20-25. All you have to do is open the "Let's Mingle" tool, set your preferences and click send. The site will send your chosen message to all the women from Colombia and Brazil who are between 20-25 years old.
3. Security and confidentiality is a priority
AmoLatina's strict security measures make it not only the best Latin dating site but also one of the best overall online dating services. You can rest assured that as a member your security is the service's number one priority. They have various very strict anti-scam policies and subsequent fraud-detection systems in place. These will help protect you from scammers and other fraudulent users who are on the site for the wrong reasons.
They also encrypt every user's data and personal information. This will ensure that all your confidential information and interactions remain just that; confidential.
4. Different communication platforms
The amazing communication options also contribute to AmoLatina being the number one Latin dating site. Most other websites will simply offer you a chatting platform. This significantly limits your communicating options and might force you to have to give away sensitive information like home phone numbers.
AmoLatina, on the other hand, will offer you many different communication channels to choose from. These include Live Chat for instant messaging, Email Correspondence, and Video Chat options. The Video Chat channel comes in particularly handy if you want to verify the identity of the person you are interacting with and avoid getting scammed.
All the communication options are also available on the mobile dating app, which makes keeping up with chats and dating online easy and convenient.
5. It offers lots of unique services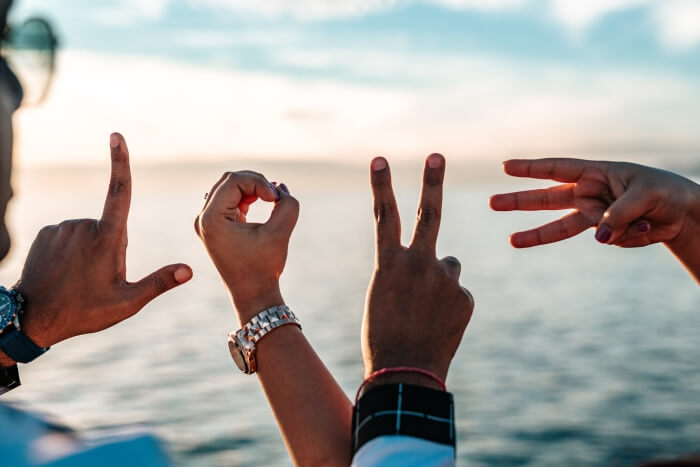 As if the wide variety of communication platforms wasn't enough, AmoLatina has gone the extra mile and offers you services to help make the online dating process run more smoothly.
One of these unique services is the gift delivery service. If you express yourself mainly through giving gifts, then long-distance relationships can be a pain. You want to spoil your beau, but shipping could cost a fortune. With AmoLatina, all you have to do is pay a small stipend and they will arrange flowers, chocolates and other romantic gifts delivered to your partner.
Another great service is the translator service. This helps bridge the language barrier allowing you and your potential Mr. or Ms. Right to get to know each other better.
6. Thorough vetting and verification process
This is meant to protect members from catfish and dating scams in particular. Before a user is allowed to get started using the dating service, their identity must be verified. AmoLatina confirms profiles through credit card checks, ID submissions, and live interviews. Anyone who refuses verification or doesn't pass the process will be denied access to the site. It is definitely a great guarantee that everyone you get to connect with is honest and exactly who they claim to be.
Members also have the opportunity to report suspicious activity and every complaint is thoroughly investigated.
7. Affordable services
Although signing up and downloading the mobile application is completely free, AmoLatina is a paid communications platform. This means you'll have to buy a membership and subscription to access their different services. The site uses a credit system, which involves paying for credit units using real currency and then using the credits as the mode of payment for different services.
This system helps weed out people who are not serious about finding a life partner and settling down. Considering the services, you get to enjoy; you are also assured that you will get full value for your money.
8. They offer dating advice on their social media
AmoLatina knows that finding someone special takes a lot of work. They know that it's not always easy to communicate with strangers online. That's why they post dating advice on their social media accounts regularly. The topics range from tips for casual dating to great conversation starters for people with an introverted personality and from testimonials of happy couples to advice on how to complete your dating profile.
Frequently Asked Questions About AmoLatina.com
Is AmoLatina.com a dating site or a marriage agency?
AmoLatina.com is a communications platform and not a marriage agency. The site aims to connect people from around the globe who are all interested in finding and building international relationships. It is multinational and geared towards Latin dating. Most users on AmoLatina are there to meet potential Latin matches.
Does AmoLatina.com charge for their services? If so, how much?
AmoLatina.com has a credit based service system. Members can purchase a package of 20 credits for $9.99. The package includes 10 free emails, 10 free chats, and free introductory messages. Users can pay with a credit card or via PayPal. Note that automatic membership renewal is required through auto-charging the credit card or PayPal account.
If you decide to opt for a monthly subscription, you can purchase credit packages at a lower rate. Members are also eligible for larger discounts regarding future credit packages.
I started receiving messages from women before I had completed my profile. Does that mean AmoLatina is a scam site?
The reason why many people get messages so quickly is because of a popular feature on the site. The "Let's Mingle" feature lets members send the same introductory message to all members who have matched their preferences.
For example, when new members sign up, they must choose an option between "Man looking for a woman" or "Woman looking for a man." Next, they choose an age range — for example, 25-35 years of age. If you happen to match the criteria, you will get messages because someone used the "Let's Mingle" feature.
Why am I told not to exchange contact information with other users?
Not handing out contact details via the dating site is a part AmoLatina's Anti-Scam policy. While the site's security is of high quality, there is still a risk that someone misrepresents themselves and takes advantage of people. Having all AmoLatina.com users communicate on the site protects users and allows the security team to swoop in if need be.
That being said, AmoLatina does make a few exceptions with this if you can prove that the exchange is an attempt to build a sincere relationship. If you are interested in this, fill out a form that can be found here, scan a copy of it and send it to AmoLatina through email.
Customer service verifies the information and sends it to the person you want to exchange contact information with. After the team has received the other person's consent, you are free to exchange the information through the Flowers & Presents feature.
How to sign up for an AmoLatina.com membership?
Simply log on to amolatina.com and click on "Sign in with Email," next click on "Create an Account." Enter all necessary information like your email, a password and of course your name. Confirmation of the account is not required. You are free to browse other member's profiles right after signing in.
How can I get in touch with the AmoLatina team?
There are a variety of ways to contact AmoLatina:
Email – The most commonly used way to get in touch is through the support@amolatina.com email.
Contact Form – AmoLatina has a contact form available here. After you fill up all the required information, you need to choose the category for the issue you have. Then, write a message. For a swift solution, be as specific about your concern as possible.
Contact Number – The customer support number is 1800-844-3978. It is available twenty-four hours a day.
Messaging Applications – Like other online services, AmoLatina is available through social media. On the AmoLatina.com website, you will find two options for this – Facebook and WhatsApp. Log on AmoLatina.com, click on "Live Support" in the bottom left-hand corner of the screen. Pick one of the platforms and explain your concern.
Does AmoLatina have an anti-scam policy?
Yes. You can find the Anti-Scam Policy here. On the page, you can find information about what is considered a scam and what are the consequences for scammers. Following are brief examples of what the policy entails.
What is not considered a scam:
Errors in the translation of a letter or message.
A member did not get all of their questions answered in an email they sent.
A user has stopped communicating with another user.
Situations that grant reimbursement of credits:
It is proven that a user has misidentified him or herself by providing a fake name.
A user has asked for gifts or money from another user.
A user has misrepresented him or herself. For example, they have lied about their relationship status, age, location, etc.
AmoLatina will assess each scam complaint individually and will take appropriate action if a scam is revealed. These actions can include reimbursement of credits for the victim as well as banning the guilty party from the website.
How do I delete my AmoLatina account?
Deleting your AmoLatina account is easy. If you do not want to continue online dating via the site, you can delete your profile by contacting the AmoLatina customer service.
Fill out the contact form on the site by entering your name, email, and message. The customer service team will process your information, and you will soon receive an email confirmation that your profile is no longer active.
How to unsubscribe from AmoLatina's emails?
This process is easy as well. In order to stop receiving AmoLatina's newsletters and notifications, open the last email you received from them. On the bottom of the letter is a link for unsubscribing. Click the link and you are removed from the mailing list.
Bottom line
Long silky locks, accents that will give you goosebumps and a chance to travel and be a part of different amazing cultures… These are just a few of the things that you can look forward to in addition to finding love with AmoLatina.com. The eight perks highlighted above will also help make your journey to finding romance as stress-free and as exciting as possible.
So what are you waiting for? Sign up today, find your match online, perhaps find true love, and let this unique service help you get your very own soap opera-esque happy ending!
You can also find AmoLatina On Social Media!
AmoLatina.com: The First Matchmaking Site to Meet Latin Singles
Finding Singles To Communicate With

Security and Confidentiality

Communication Options

Price

Dating Advice
Summary
When it comes to love, we all have our tastes and preferences. AmoLatina is one of the best latin niche dating sites out there. It helps members find love and cultivate healthy relationships with Latino singles. If you have a soft spot for the exotic looks and that sexy Latina drawl, then this is the site for you.