The online dating revolution started more than a decade ago with numerous success stories emerging month after month. However, despite all the happily ever afters, there is still a lot of stigma and criticism towards internet romance. Skeptics simply do not think that you can find love on a dating app with the few success stories being dismissed as flukes.
Are they right?
Is online dating a huge waste of time with no chances of success? Or is it the key to finding a crush or love in a day and age where life seems to be in fast-forward mode?
Below is all you need to know about the skeptics' points of view and why they are all so tragically wrong.
What makes online dating so hard?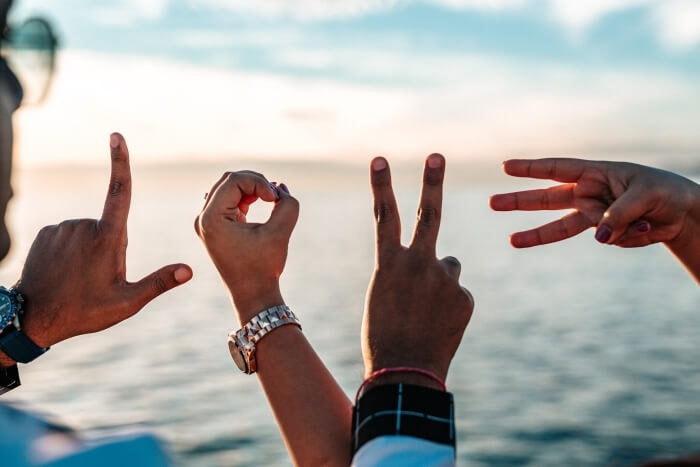 To be honest, claims made by critics against online dating are not entirely without merit. Online dating is hard and has a significant failure rate. This is because as with offline relationships, it has its fair share of setbacks. And these setbacks make it difficult for people to actually succeed in finding love online and forming lasting relationships.
Here are 5 of the most important online dating challenges:
1. It takes time to find the perfect match
The internet might make it easy to find connections quickly, but this is not a guarantee that it will be a perfect match. This is one of the most frustrating things about online dating. You think you have escaped the long wait only to find yourself draining yourself of the very last drops of patience trying to find that right person for you.
2. It is basically like a long-distance relationship
Another major challenge that affects the success of online dating is distance. People often underestimate the power of physical contact in relationships, especially with mobile dating apps such as AmoLatina.com. Flirty texts and hour-long phone calls can only sustain your relationship so long. If you do not invest in getting to know each other offline and in person, chances are that your relationship might not survive the distance.
3. It is a new concept we are still getting used to
Online dating might be a few decades old, but we still haven't gotten the hang of it. What is acceptable? What is unacceptable? What is your role? There are so many unanswered questions about this mystery and uncertainty contributes to the skeptics' case. The fact that there seems to be no protocol or definite way of doing things limits chances of success with online dating.
Maybe you have a direct style and would prefer to go straight into asking someone out than wasting time with small talk. If your matches do not feel that this is how online dating should work, then you will have problems. This is just an example from many other discrepancies in people's opinions of exactly how the process should work. And the differences do not exactly make match-finding easier.
4. Too many people are in it for casual flings
This is a challenge that people who are looking for serious long-term relationships face. A lot of online dating services have become platforms for casual hookups, looking to have an affair with an older woman. It is not what they were designed for, but it is definitely what people have turned them into. You might, therefore, be in for a rude shock if you go to some of these websites looking for a lifelong partner.
5. The cognitive overload phenomenon
Have you ever gone to the supermarket and found yourself stuck in one aisle because you just couldn't decide which of the two cereal brands to pick? Yeah, that is exactly what online dating is like, only on a larger scale. Having options is a great thing. However, it can also be the reason why you aren't finding love online. Having so many profiles to browse and people to choose from could overload your brain. This makes it hard to form real connections as you are always distracted and wondering whether there is someone better out there.
Overcoming the challenges in 3 simple steps
So far one thing is clear; online dating is hard. However, this does not in any way mean that you cannot really find love on these platforms. The good news is that to every argument made by skeptics there is an effective solution.
Below are a few of these that should help you get the most out of these dating apps and services for your own success story.
• Know what you want and be clear about it
Defining the desired nature of the relationship you are looking for is very important. There is nothing wrong with wanting a casual fling. There is also nothing wrong with wanting the real deal with a successful offline relationship and the whole package. You need to be confident in your choices and also ready to share your expectations with anyone you are interested in.
Being honest about this is the best way to ensure that you not only get what you want but also avoid disappointment. It also helps you narrow down to sites that will offer you exactly what you want.
• Be patient
Love takes time. It doesn't matter whether you met on a mainstream site, on a vegan dating site or at the local library. Patience allows you to take your time getting to know people you met online. Get to know who they are, what they like and whether or not you would like to date them in real life. That way, you will not pressure yourself or rush into settling with someone who will not really make you happy.
• Use intelligent matchmaking
This will help solve the cognitive overload problem. If you are tired of being spoilt for choice, then consider online dating apps and websites with intelligent matchmaking services. These narrow things down for you, allowing you to interact with singles who would most likely be your perfect match. Most of these services require you to fill out forms and personality test sheets to make their job easier and a lot more successful.
Can you really find love on online dating apps?
The answer is YES in all caps, highlighted and underlined. You can and will find love on free dating sites. All you have to do is be smart about your approach. Figure out what you want, put yourself out there and be patient as your online cupids work their magic.