Do you remember when you were younger, and your parents insisted that you had to wait until you were old enough to start dating?
At the time, there was nothing more annoying than this!
Now that you're a bit older, you probably understand how love and romance become more powerful and how the desire to meet a partner with a similar mindset grows the more you age. That is one of the reasons you should consider dating mature women!
In this article, we will discuss why dating or having an affair with mature women is so fulfilling.
12 Benefits of dating an older woman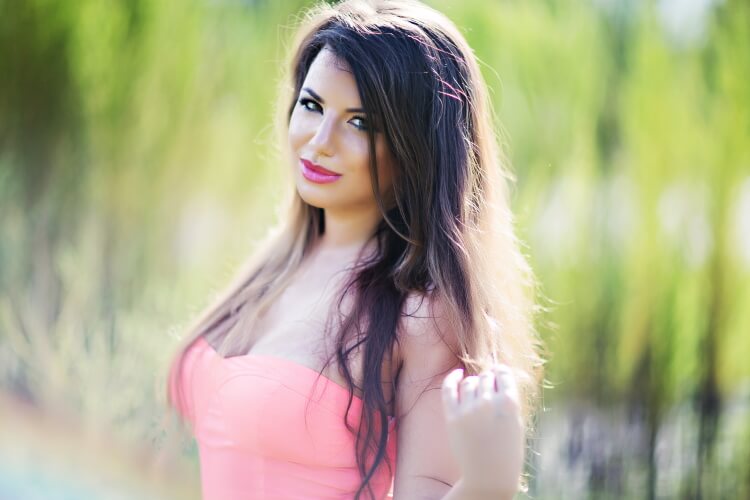 They like younger men
This might come as a surprise, but older women are really into young guys, those are the cougars!
This is great news as you do not have to worry about convincing her to look past the age gap. She is already ok with it and more eager for the adventure than you can imagine!
There is just something about that youthful energy that draws them in. Maybe it is the fact that the vibe rubs off on them and makes them feel like they are reliving their glory days. Or it could be that being with younger men gives them a new and exciting perspective on love. Whatever the case, you can breathe easy knowing that you have something going for you as you figure out how to make your move.
You'll have great conversations with a mature woman
Older women are mature not only physically but also mentally and emotionally. This makes them great conversationalists. They have just the right balance of deep thinking and shallow goofiness to make everything you talk about fun. It doesn't really matter whether you are discussing world politics or the pineapple on pizza debate.
The most important thing for you to do is not to make any assumptions about her. No, she doesn't want to only talk about work or her kids or her annoying ex-husband. Give her a chance and you will be pleasantly surprised at how awesome your chats together will be.
They won't ask you for a baby
One of the greatest fears that young guys have about dating women is that they will be asked to settle and start a family right away. This couldn't possibly be further from the truth!
Why?
Because a lot of these women who already have their own kids have more or less closed that chapter of their lives. All they want now is to let loose and have as few responsibilities as they can get away with. So you do not have to worry about warding off her baby-making advances!
Cougars don't play mind games
Younger men dating older women do not have to worry about being the victims of mind games. You do not have to bend over backward, trying to figure out what she wants or means. You do not have to tiptoe around her in the fear that you may fall into one of her many emotional traps. In these relationships, things are said as they are and dealt with openly.
Older women are extremely confident and have high self-esteem
One of the biggest benefits of dating an older woman is that they are very confident, sure of themselves, and comfortable in their skin. It means that you do not have to try and boost her self-esteem by continually complimenting her.
Her confidence will manifest itself in several ways, including:
The way she dresses.
She will speak of herself in a positive light.
She knows how to take a compliment.
She will be willing to do some pretty exciting things in the bedroom.
Mature women are experienced in every way possible
Older women have seen it all. They have experienced crush or love and even heartbreak. They have seen success and failure. These experiences will come in handy when it comes to building something substantial as a couple.
She will teach you to love and fight fair. She will show you how to invest and start successful ventures. In a nutshell, you will have a deep well of wisdom at your disposal.
Nobody will interfere in your relationship
Older women understand the importance of making relationship decisions without third-party intervention. So you do not have to worry about impressing not only her but also her posse of gal pals. They may be important to her, but she has enough confidence in her decisions not to be swayed by their opinions.
They are independent
Another benefit of having an affair with an older woman is the fact that they are independent. First, they are most likely financially independent, as they will have established a career to support themselves.
Secondly, mature women are usually emotionally independent, as well. She will want you, but she won't need you – no need to play the role of her emotional hero.
Older women are open to learning and trying new things
These women are not know-it-alls. Despite their wealth of wisdom and experience, they are always willing to learn something new.
It means you will have a chance to contribute to the relationship by teaching her how the game of love and romance has changed since she last played.
Here's what can you teach her:
Modern unspoken rules of dating
New relationship lingo
Sexual trends. Having sex with older women can be really fun! (Remember always to use good condoms to protect yourself from STDs!)
They have realistic relationship expectations
The fact that they have been in several relationships before means that older women know precisely how they work. They do not expect life through rose-colored eyes or a perfect happily ever after.
They will be ready for everything, including:
Inevitable fights and disagreements.
Love without a price tag.
Disappointments because you are both humans, after all.
Naysayers from their group of trusted friends and family.
External trials that shake the relationship, whether it is unemployment or losing the property.
They are very sensual and sexually liberated
Finally, you have an amazing and profound intimate life to look forward to should you decide to date an older woman. Figuring out how to have sex with older women is pretty simple.
Just follow the three cardinal rules:
Follow her lead.
Do not shy away from her requests.
Be ready to take notes from the sexual maestro that is your girlfriend.
Bottom line
Older gals have a lot to offer, especially if you are tired of the drama of young girls. If you need a break and want to experience real and mature love, you should consider dating an older woman.
Whether she is a few years older or old enough to be your mother, do not shy away. Give her a chance, and you will be pleasantly surprised.